Wrinkle Treatment Options, Cost, & Recovery Periods
The big 3-0 birthday (gasp) is just around the corner for me. Some of you may be able to relate to this, but as I get older, I become considerably more aware of the new lines and wrinkles that have started to develop over time. Where has my life gone? As the type-A planner that I am, I decided to do some preliminary research on wrinkle treatments and recovery periods should the day come that I need a little more help than the common moisturizer can provide. As chaotic as my life can be, I can't take the time to have a long recovery period either.
So, how long does it take to recover from a wrinkle treatment? It depends on the treatment option you decide to pursue. There are many treatments available to help reduce wrinkles, but the common procedures are Botox injections, dermabrasion, chemical peels, laser resurfacing, and fillers. Recovery time with these procedures can range from a few days to a few months, depending on the procedure selected.
Before we dive into the wrinkle treatment options and the corresponding recovery times, it's important to remember that all wrinkles are not created equal. You must see a dermatologist, physician, or aesthetic provider to design your individual treatment plan. Your treatment plan will be based on a variety of factors. The location, depth, and severity of lines and folds, extent of sun and environmental damage, as well as your unique skin type, will play a role in determining which wrinkle treatment option is the best for you. So with that, let's dive in!
Botox Injection Recovery Time
Botulinum toxin type A, or commonly referred to as Botox, will reduce wrinkles by blocking the chemical signals that cause muscles to contract. This procedure is used by cosmetic professionals to reduce wrinkles by injecting doses of Botox into the lines of the forehead, frown lines between eyes, and the dreaded "crow's feet" around the corners of the eyes.
Following the injection, it may take three to 14 days to visualize the results. However, Botox injects are a quite popular wrinkle treatment option, as the results can last from two to five months, and there is no recovery time for Botox injections. Patients are usually able to return to normal activities after a few hours after injection.
Per area of treatment, Botox can cost around $325 to $600 and may vary depending on the Macon dermatologist and geographic location.
Dermabrasion Recovery Time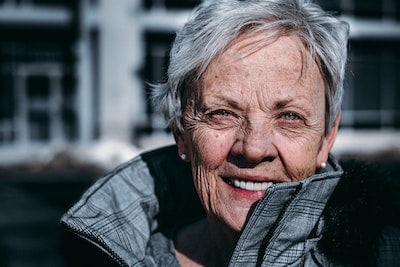 According to the Mayo Clinic, dermabrasion is a skin-resurfacing procedure that uses a rapidly rotating device to remove the outer layer of skin. When the skin grows back, it is usually smoother and has a decreased appearance of fine lines and wrinkles. Immediately after the dermabrasion procedure, your skin will be covered with a moist dressing that will require self-care instructions once you return home. Additionally, you will likely need to schedule a follow-up appointment with the physician for your skin to be examined and dressing to be changed.
Dermabrasion does come with a longer recovery time compared to Botox. Your skin will be sensitive and blotchy for several weeks after the procedure. For some patients, the full recovery period may take around three months before your skin returns to its normal coloring and reduced sensitivity levels.
In the first couple weeks after the procedure, you may require pain medication and staying at home to recover. Most patients can return to normal working routine after two weeks, however, many doctors recommend staying away from chlorinated swimming pools for four weeks and avoiding active sports from four to six weeks.
The average cost of dermabrasion is $1296, according to 2019 statistics from the American Society of Plastic Surgeons. However, this price does not include anesthesia, operating room facilities, or other expenses.
Chemical Peel Recovery Time
Healthline informs us that chemical peels are cosmetic treatments that can be applied to the face, hands, and neck. They're used to improve the appearance or feel of the skin and can treat wrinkles, fine lines, sun damage, acne scars, hyperpigmentation, scars, melisma, or uneven skin tone or redness. They're usually performed in an office unless you're getting a deep peel which may require an outpatient surgical facility.
Types of Chemical Peels
The processes and recovery times will differ depending on the type of peel you choose:
Light Chemical Peel: A light peel involves a cotton ball or gauze to apply a chemical solution like salicylic acid to the treated skin, which will then start to whiten. You may experience a stinging session. For a light peel, the average recovery time takes about four to seven days.
Medium Chemical Peel: With a medium peel, the doctor will apply a chemical solution, usually glycolic acid or trichloroacetic acid. The skin will whiten, and a cool compress will be applied to your skin. Patients may experience a stinging or burning sensation after the procedure for up to 20 minutes. The medical team may provide you with a hand-held fan to cool your skin. For a medium peel, your skin will recover about five to seven days. However, you may have redness that can persist for months.
Deep Chemical Peel: A deep peel is a more serious procedure than the light and medium peel options. During a deep peel, you will be sedated and the doctor will apply phenol to your skin. This will turn your skin white or gray, and the procedure will be done in 15-minute portions to limit skin exposure to the acid. After the procedure is complete, patients can expect severe swelling and redness. This is often paired with burning or throbbing sensations to the skin. It can take around two weeks for new skin to develop, and it's common for the redness to last for several months.
Light peels can cost as low as $150, and deep peels can cost up to $3000, depending on if anesthesia and/or an in-patient stay is required.
Laser Resurfacing Recovery Time
In this wrinkle treatment procedure, a laser beam destroys the outer layer of the skin (epidermis) and heats the underlying skin (dermis). By doing this, new collagen fibers will begin to grow and smoother, tighter skin will form. This procedure can be performed at an outpatient facility, usually with a local anesthetic.
The physician can treat the wrinkles around your eyes, mouth, or forehead individually, or can treat your entire face. Laser resurfacing can take anywhere from 30 minutes to two hours, depending on how large the treatment area. After the procedure is complete, the doctor will bandage the treated areas. You will need to clean the treated areas four to five times a day.
Full healing after a laser resurfacing typically takes 10 to 21 days. You may experience itching or stinging for 12 to 72 hours after the initial procedure, and redness should fade entirely after two to three months. Fortunately, you are allowed to wear oil-free make-up once the skin heals to minimize the redness.
The average cost for laser skin resurfacing is $2071 and may vary depending on where the procedure is being done.
Dermal Filler Recovery Time
According to the American Society of Plastic Surgeons, dermal fillers are minimally invasive procedures and can plump lips, enhance shallow contours, soften facial creases, remove wrinkles and improve the appearance of scars. Dermal fillers are gel-like substances that are injected beneath the skin to restore lost volume, smooth lines and soften creases.
The FDA has approved a variety of filler products. The most common filler agents being hyaluronic acid (HA), calcium hydroxylapatite (CaHA), poly-l-lactic acid, polymethylmethacrylate (PMMA), or autologous fat injections. Recovery time will vary for each patient and depending on the type of filler injected. However, most patients can resume normal activities right away after injection. It is generally recommended that you avoid physical activity for the first 24-48 hours to minimize any swelling or bruising.
It's difficult to place a single number on the cost of dermal fillers. Cost variation depends on location, clinical competition, syringes used, the type of filler, and the experience of the individual administering the filler.
Related Questions
What causes wrinkles? According to the Mayo Clinic, wrinkles and fine lines are caused by a combination of factors. Of course, aging will be a primary cause of wrinkles, since your skin naturally becomes less elastic and more fragile. Other common causes of wrinkles include overexposure to ultraviolet light, smoking, and repeated facial expressions.
How can I prevent wrinkles? Unfortunately, we have not discovered the Fountain of Youth and prevent aging. However, there are some tricks and tips to protecting your skin and minimizing the appearance of wrinkles. It's important to use a daily sunblock to protect your skin from the sun and using products with built-in sunscreen.
Limiting your exposure to that ultraviolet light will do wonders for your skin. Additional tips include moisturizing your skin often because dry skin will shrivel plump skin cells. This can lead to premature fine lines and wrinkles. Dermatologists also recommend avoiding smoking and prioritizing good nutrition. There is some evidence that certain vitamins in your diet can help protect your skin. By preventing wrinkles, you can mitigate some of the cost of wrinkle treatments as you age.