There are many different paths you can take to become a paralegal and each one has different requirements and associated costs. From earning a certificate to pursuing a degree, the paralegal profession is a great career choice for many people. A quick answer is that the certificate programs to become a paralegal range from $3,000- $13,000.00. While we ponder the costs of the different programs, let's explore the options you have to begin your paralegal practice, and what you can expect from them.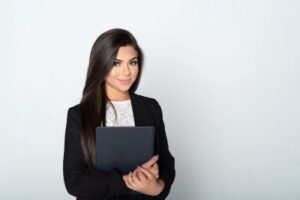 What Is The Cost to Become a Paralegal?
The paralegal profession is not only a stable one, but it also provides a pathway to professional development and avenues to an extensive career. If you are extremely organized, analytical, have great writing and communication skills, and can multitask and work under pressure – the paralegal profession may be perfect for you. 
Depending on the route you take to get your paralegal certification, it can cost anywhere from $3,000 to $13,000, however, those numbers will change if you are in paralegal undergraduate or postgraduate programs.
So now that you know how much it will cost, let's talk more about the different ways you can achieve your paralegal certification, and how long you can expect it to take.
What Is A Paralegal?
Chances are if you're reading this article you already know what a paralegal is and are wanting to know more about how to become one. But, just to make sure, let's review paralegals and their various duties.
At the most basic level, paralegals are professionals who are trained to assist estate planning lawyers in various legal capacities. These various capacities fall under a broad range of substantive legal work, such as: conducting factual legal research, drafting legal documents, working with clients, managing cases, etc. Though they have much of the same knowledge as lawyers, they are not permitted to provide legal services directly to the public unless permitted by law.
Individuals who possess qualities like analytical skills, organizational skills, ability to multitask, detail-oriented, computer skills, communication skills (written and oral), etc. will be well-suited to the paralegal profession. Paralegals, often called legal assistants, must be able to think on their feet and need to have excellent oral and written communication skills to succeed in their role.
How Can You Become a Paralegal?
No matter where you are in your career path, if you've decided to pursue the paralegal profession, there are many options available to you. Fresh out of high school? Enroll in a pre-degree undergraduate certificate in paralegal studies or earn your associate's degree in paralegal studies (or a related field). Already have an associate degree? Enroll in a post-associate certificate program in paralegal studies. Already have a bachelor's degree in another major? Enroll in a post-bachelor's certificate program in paralegal studies.
As you can see, no matter where you are at or what your background looks like, pursuing a paralegal certification is possible and will likely take you 2 years or less to complete. Talking about all these different programs and certifications can be confusing, so let's break it down.
There is a difference between a paralegal certificate and a paralegal certification. An academic certificate is earned through an educational program offered at thousands of different schools, where, once completed, you will be certificated. Professional certification is an exam-based credential that you can qualify for with the right education, and after completing and passing the certification program, you will be certified.
It is important to note that while you don't need a certificate to be a paralegal, you are required to have a formal education. However you want to get this education is up to you, but certificate programs will provide you with the knowledge and training you need to be a paralegal.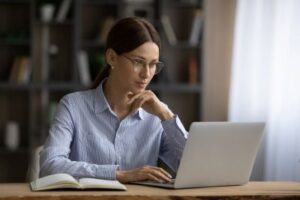 How to Choose a Paralegal Certificate Program
With several available options to choose from, how do you choose the right program? While you can do a simple google search and find no shortage of schools offering these programs, they are not all created equal.
When looking for the right paralegal certificate program for you, there are a few things you should consider that can help make your decision easier. The first is accreditation. As you browse different programs, an indicator of a good program will be if they have met and hold specific curriculum standards. This will tell your future employer that your education upholds a certain standard that will help you be successful in your career.
After ensuring the programs you are looking at are accredited, start considering the costs, courses, faculty, student services, delivery method, and features. The cost will be a huge factor, but beyond that, you want to make sure that the people and the program meet your specific needs.
Paralegal Certificate Program Costs
Many of the certificate programs you will be searching for will be offered through community colleges. These are also some of the least expensive. Community college certificate programs are best suited for individuals who have finished high school and want to pursue the paralegal profession, as well as current professionals who already have a degree and are looking to change careers.
$3,000-$13,000 certainly seems like a big range, but it all depends on your location, the type of certificate you're pursuing, and whether or not you qualify for financial aid. Another thing that could affect the overall cost would be books and materials. Fortunately, many programs offer financial assistance and have used books that you can rent. 
If the idea of the program cost is overwhelming, think about it in another way. After completing this 6-month to the 2-year course and you enter into your new paralegal profession, you will be able to cover the cost quickly. You will have job security for the future and enough tools and networking abilities that the initial cost will be completely worth it.
A Career as A Paralegal
Hopefully, this article gave you a better understanding of what life may look like as a paralegal. The cost and time it takes to achieve the required certification to begin working should give you a better sense of whether or not you will continue to pursue this career path. If you do, know that you will be set for a very successful and secure future, with paths to go further in the future if you wish.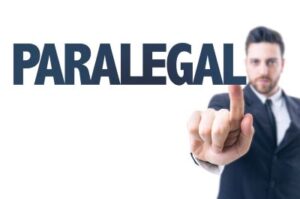 Related Questions
What Kind of Duties Do Paralegals Perform?
Depending on the kind of firm you work for, your duties will vary. But, generally, you can expect to: assist with research, interview clients/witnesses, collect, retrieve, and analyze information, review medical/financial records, prepare legal documents and arguments, summarize depositions, prepare briefs and pleadings, draft discovery documents, manage cases, etc.
A huge part of the paralegal's job is communication, both written and oral. You will often be tasked with collecting and analyzing large amounts of information and need to produce a summary or briefing that outlines the information.
Another important skill that will benefit you hugely is your computer abilities. Not only typing, researching, and word processing, but also spreadsheet preparation and presentation software are computer skills that will help you do your job more efficiently and professionally.
How Much Do Paralegals Get Paid?
According to the U.S. Bureau of Labor Statistics, paralegals are expected to make about $56,230 per year or $27.03 hourly. This wage will vary depending on the size of the firm you work for, your location in the U.S., and your level of education.
Perhaps one of the greatest things to consider when looking at changing your occupation to a paralegal, or pursuing it, to begin with, is job security. Paralegals and legal assistants will almost always be needed. Employment for paralegals and legal assistants is projected to grow 12 percent in the next 10 years. This job security, especially with the way the economy is changing, maybe worth even more than the wage you will be paid as a paralegal.
On top of the job security, the knowledge and training you receive while on the job suit you if you ever decide to pursue legal studies or earn your Juris Doctorate and become a Tulsa lawyer yourself. Many firms will even help you as you pursue further education after working for them for a time.
Are our Paralegals and Legal Assistants the Same?
Throughout this article "paralegal" and "legal assistant" have been mentioned, almost interchangeably. So, are they the same? Not quite.
Though there is an overlap in the skills required for both paralegals and legal assistants, their duties and education requirements differ. Paralegals are more involved with the technical difficulties of the law, while legal assistants undertake broader tasks related to a law office. 
Legal assistants are more often associated with secretaries or administrative assistants and do not require the same type of education as paralegals at a law office. Legal assistants help with managing the office, scheduling meetings with clients, filing documents, and organizing the office. Paralegals often take on the brunt of the researching and writing duties that assist lawyers in preparing their arguments.