WHAT TYPES OF INSURANCE DO CHURCHES NEED?
For most people a church is not just a building, it is a sacred place for meetings, prayer, and community. And oftentimes today, most churches live on a very tight budget. Sometimes just a single incident without insurance coverage can financially wipe out a lot of churches.
So, what types of insurance do churches need? General Liability, Sexual Misconduct Liability, Travel Insurance, Auto Insurance, and Umbrella Insurance are just five examples of very important types of insurance a church should always have. Some are required and some are there for extra security.
Keep reading to learn more about the ten different types of insurance your church may find useful:  
GENERAL LIABILITY INSURANCE FOR CHURCHES: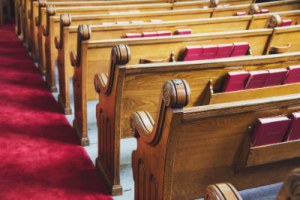 Every church is susceptible to a lawsuit by a member or a guest. General liability insurance covers two parts; if someone claims they were injured and if someone claims their property was damaged. This policy usually covers the defense costs for litigation as well as the damages for the injured party. $1 million is the recommended amount that churches should carry for general liability coverage. 
PROPERTY INSURANCE FOR CHURCHES: 
For the church building itself and the items inside of the building. Insurance for the building covers events such as fire or wind that could cause damage. And for the items inside, such as damage to the pews or instruments, for example.
SEXUAL MISCONDUCT LIABILITY INSURANCE FOR CHURCHES: 
It is very important to have sexual misconduct coverage in case a real incident occurs but also to defend any allegations that may arise. Defense costs for sexual misconduct can climb into the hundreds of thousands of dollars. Oftentimes the amount that is paid out to the plaintiff is substantial and can sometimes force a church into liquidation or bankruptcy. A minimum of $250,000 in coverage is recommended but if a church is able, higher limits could be very beneficial. 
EMPLOYMENT PRACTICES LIABILITY INSURANCE FOR CHURCHES: 
This type of coverage helps with claims that arise from practices associated with employment-related events. Events such as wrongful termination and discrimination are examples of these. There have been more claims due to gender and age discrimination recently and this has been helpful to many churches.  
PROFESSIONAL LIABILITY AND COUNSELING ACTS LIABILITY INSURANCE: 
This type of coverage provides for a claim that could arise from any pastoral direction or counseling. People occasionally accuse pastors or counselors of emotional or physical harm and they will be covered under this. Primarily, limits should match the general liability limits the church has. 
FOREIGN LIABILITY AND TRAVEL INSURANCE FOR CHURCHES: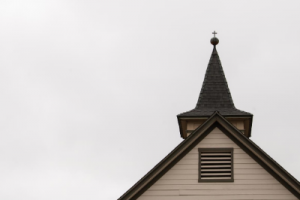 This type of coverage will be beneficial if there are any medical emergencies, accidents, or lawsuits while members of your church are participating in an out of the country missions trip. Your church's basic coverage could have exclusions or limits if any members of your church travel outside of the United States.
WORKERS' COMPENSATION INSURANCE FOR CHURCHES:
Some states are required by law to provide workers' compensation insurance to their workers. Sometimes the requirement extends to members of the leadership at the church, even if they are not employed by the church. Workers' Compensation covers 100% of the medical bills for an employee who is injured on the job due to a job-related activity.
Each state is different when deciding the percentages by which they compensate lost wages. The portion that covers the employer's liability policy is for any negligent acts that resulted in an injury to the employee. Your insurance agent should be able to provide information to you on how much coverage is appropriate for your church in your particular state. 
HIRED AND NON-OWNED AUTOS INSURANCE FOR CHURCHES:
All churches should have this coverage! This provides coverage for rented automobiles and the use of non-owned auto. If a church member or employees are using personal vehicles their personal auto insurance is primary and this insurance is available after it has been exhausted. 
EXCESS OR UMBRELLA LIABILITY INSURANCE FOR CHURCHES: 
This is considered an added coverage and it covers, or umbrellas, your other liability coverage in the case of limits being reached. It is a rare and expensive occasion where the church has exhausted its resources, however; this coverage will cover some of the extra costs. 
BUSINESS AUTO INSURANCE FOR CHURCHES:
If a church owns any vehicles, this coverage is necessary. Depending on your provider, there could be limitations on drivers and vehicles. For example, most will not cover older 15- passenger vans and others could limit the age of the person driving. In most instances, it is recommended that the church has a minimum of $1 million limits on their auto policy. Most agents would consider this the greatest risk for loss for most churches. 
Churches who still use 15-passenger vans are generally at the most risk. 15-passenger vans were originally made to carry cargo not humans and they do not have most of the safety features for humans. Rollover incidents are common with these and sometimes lead to fatal injuries. 
OTHER TYPES OF INSURANCE COVERAGE FOR CHURCHES:  
There are many other coverage options accessible to the church depending on their needs and activities. Other coverages not mentioned but commonly used by churches:
Employee Benefits Liability

Garage Insurance 

Medical Payments

Directors and Officers Liability

Equipment Breakdown Coverage

Event Insurance

Business Crime Insurance
Related Questions:
DO CHURCHES PAY A HIGHER PREMIUM THAN OTHER BUILDING TYPES?
Sometimes they do. Most of the time churches are older and require more maintenance. Church buildings also hold emotional attachment for people as opposed to just being an asset to other building owners. Finding an agent who has experience with insuring churches will help you in an event of an accident. They will do their best to return the church to its whole state after an incident and use replacement cost value over the actual cost value.
DO CHURCHES NEED TO CARRY ADDITIONAL INSURANCE FOR VOLUNTEERS PERFORMING MAINTENANCE TASKS?
Having volunteers perform maintenance and custodial tasks is a huge way to save money within the church, so this is oftentimes the route they choose to take. Most churches don't understand though that if the volunteer gets hurt, they can be held liable. If financially able, carrying insurance for your church volunteers could save you money in the long run in the event of an accident.
WHAT TYPE OF INSURANCE DOES MY CHURCH NEED, IN SUMMARY
Every church is different regarding their needs and wants. However, churches must stay diligent in ensuring their needs are properly placed. Having a good relationship with your insurance agent, asking questions, and keeping an open line of communication is key to keeping things in order and to prepare for possible unforeseen situations.
If you add new rooms, ministries, buildings, or obtain new equipment – be sure to contact your church insurance agent to ensure you still have optimal coverage. It can also be helpful to talk to your agent to go over your state's laws for insurance requirements, as these change frequently. 
This article was sponsored by Stacey Ray, your Farmers Insurance Agent in Broken Arrow, Oklahoma, Stacey specializes in Auto, Home, Business, Church, Life, and more. Whether you are planting a church or have an established church, having the right insurance is critical.
Thank you for reading Answers for Everyone. Click here to find more answers.