Most people are familiar with a business coach, but what exactly does the role entail? Business coaches are hired to help develop businesses. Owners and administrators hire business coaches to boost company profitability by raising all employees' productivity and reducing employee turnover. Business coaches can assist businesses of all sizes in developing methods, solutions, and plans of action for achieving their objectives.
The Full Explanation Of What A Business Coach Does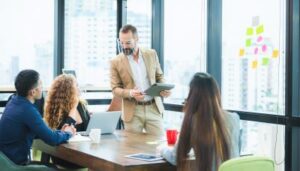 It's hard to be by yourself in the business world. It can be difficult to manage everything from the top down, and every choice is yours to make. Who are you supposed to ask for assistance or advice when you need it? A business coach is without a doubt the most valuable resource for company owners. Hiring a business coach might assist CEOs in receiving the customized help they require to make the crucial decisions necessary to establish and grow a successful firm.
What is a business coach?
A business coach helps entrepreneurs clarify their company's mission and how it complements their objectives. This allows the owner to comprehend the impact reaching those goals would have on their life.
If a company objective is not connected to the owner's plans and goals, they are unlikely to diligently pursue it or, in some cases, ever achieve it.
A business coach will help a company owner to prioritize his or her objectives, after clarifying the company's goal.
They may help owners see which activities are simply necessary, and which long-term goals they should pursue.
After that, they may collaboratively determine which strategies will best achieve their goals.
Busy executives are often so involved in their businesses that they may overlook the bigger picture. A business coach, as an outsider, can more objectively assess a company's internal and external issues. They can assist the owner in comprehending what must change and how to go about doing so.
The coach will also assist the client in generating key performance indicators (KPIs), which are metrics used to assess success.
This allows a coach to keep track of their client's development, something that a business owner may not want to do on their own.
Accountability is an important element of business consulting.
A business coach usually schedules a meeting with a customer every week or month.
This will ensure that goals expressed during prior counseling sessions have been met.
A coach is not a consultant who will do the work for you. Rather, they'll keep you focused on the result and remind you why it's important. They'll encourage you to keep your promises, serve as a sounding board, and reflect so you can see your own personal and professional flaws in the mirror.
Who are business coaches generally?
Business coaches are often successful company owners or executives who understand how to run a company successfully. They pass on their knowledge to assist other business owners in reaching their goals.
A business coach is someone who is like having a seasoned ally on your side. They can assist you in navigating the difficult terrain of operating a company by providing customized advice. This may include defining objectives, developing strategies for expansion, or devising a strategy for resurrecting a failing brand.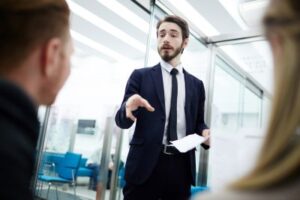 Differences Between A Business Coach And A Consultant
In general, a business coach would assist an executive in focusing on their current position, the future goals, and how to bridge the gap between them. It's less about offering counsel than it is about asking questions that allow the CEO to arrive at his or her conclusions.
A consultant or strategist is someone who helps businesses achieve their goals through practical, tactical solutions.
They share knowledge and offer counsel as well as develop strategies.
Because of their experience and knowledge of the business, consultants may take on some of the client's heavier responsibilities.
Coaching and mentoring are frequently confused. Both jobs have years of expertise on their resumes. The most significant distinction is that a mentor focuses on advising, while a coach will aid the owner in goal setting and maintenance, ensuring that they succeed.
What Are The Benefits of Hiring A Business Coach?
What makes a coaching investment worth it? There are numerous advantages of business coaching, but here are six that stand out most.
Confidence Improvement
A wonderful coach who provides encouragement and space to work out difficulties on your own can assist you in building confidence.
It may make resolving conflict, disasters, and problems easier for you.
Perspective Improvement
What we don't know, we may never know.
A coach can help you identify and avoid your blind spots with a fresh set of eyes and extensive experience.
They can assist you in thinking critically and creatively by asking questions that encourage you to do so.
Comfort Zone Challenged
It's easy to get caught up in the trap of "we've always done it this way."
A business coach might help you consider the risks versus benefits of a new endeavor.
They can also push you to try new things.
Leadership Improvements
Coaches are usually given with personalities and leadership styles.
You may delegate responsibilities and stay in your zone of genius by assessing your capabilities and shortcomings.
All of these steps will help you become a better and more strategic leader.
Productivity Increasing
Working together to do what you do best and help your team do the same increases efficiency and morale. That's a winning combination for increased output. Plus, a coach will keep you accountable for the objectives you set, which raises the chances that you'll achieve them.
More Money Is Being Made
A fantastic coach can assist you in clarifying your objectives, developing a solid plan, determining which activities are most likely to result in increased revenue, and keeping you accountable for implementation. That generally translates to more money in the bank.
Take time to consider all the benefits versus the cost of not having a business coach, and you'll see that it's an investment worth making. This is your company, your life, and your future. In order to ensure that you are making the best possible decisions for your company, it is important to have someone in your corner who can offer
Important Information To Remember When Hiring A Business Coach
How do you locate a coach who meets all of your criteria? After asking for recommendations from your colleagues, check out their expertise, credentials, and testimonials to see who your top choices are. The easiest approach to identify the person with whom you have the greatest chemistry is to conduct brief interviews with your favorites.
It is critical to compare the rates charged by each business coach to find one that provides you the most value for your money.
Keep in mind that the aim isn't to spend more money, but rather to make more money.
When you've found the business coach that's right for you, it's time to get started! The advantages are significant, and you'll be shocked at how much your company can develop when you have the appropriate person on your side.
These are the most important qualities that people look for in a business coach:
Experience
Insight
Coaching Method and Philosophy
Character and Integrity
Areas of Expertise
Trust
When you are considering hiring a Business Coach, it is important to spend some time researching them and finding some references. This will help you make sure that they are the right fit for you and your business. You want to find someone with a lot of experience, who has been successful in their own business ventures, and who has a coaching style that you connect with.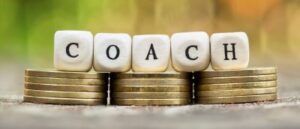 Questions To Ask A Potential Business Coach
When listening to the answers to the question, listen to how they answer. Are they caught off guard, offended, or simply do not have an answer? These are important things to look for when deciding on a potential coach.
Who do you want to be your coaching client?
What is the foundation of your coaching approach?
What are your standards of success?
When have you ever failed, and how did you react?
What were the most difficult challenges you have ever helped a client to overcome?
How have you helped your customers achieve specific results?
What are your strengths? What are your weaknesses?
A Q&A time with potential coaches is crucial to narrowing the ever-widening field of potential coaches. It allows you to get to know the person, their morals, and what they are all about. It also allows you to see if the coach's personality type will fit yours.
When meeting with potential coaches, it is important that you feel comfortable with them
You need to feel they can help you grow as a person and in your business.
When it comes to making decisions like this, you should always follow your instincts.
If you don't think the individual is a good fit, they probably aren't.
There are several excellent coaches out there.
Do not be scared to shop around until you find the perfect one for you!
Conclusion
Business coaching can be an extremely beneficial way to improve various aspects of your business. Their assistance can help business owners and entrepreneurs in many different ways. They help with productivity, leadership, making more money, and much more.
When hiring a business coach vet their credentials thoroughly to ensure you're getting the most bang for your buck. Remember to ask lots of questions and do your research to find the best one for you and your company. With the help of a business coach, you can take your business to the next level!