It's Time For The Holidays!
Yes, it does seem like we were just planning summer vacations and wondering how bad our air conditioning bill was going to be during the hot months. True to the norm, the last three months of the year snuck up on us, and if you are like most people, you are thinking of the four aspects of the holidays that everyone loves. Family, friends, fun, and food! But, are you tired of turkey and stuffing?
If so, here are 5 Non-Traditional Meals For the Holidays:
[su_table]
| | |
| --- | --- |
| Meats/Entrees  | Sides |
| Rabbit | Roasted Brussels Sprouts w/ Balsamic Glaze |
| Venison | Quinoa Stuffing w/ Cranberries & Pecans |
| Duck | Sweet Potato Casserole w/ Pecan Crumble |
| Goose | Roasted Butternut Squash Soup With Goat Cheese |
| Lamb | Maple Roasted Carrots w/ Pecans |
[/su_table]
So, now that you have an idea of some non-traditional meal entrees and sides for the holidays, let's look more into how to make them, as well as some desserts and drinks to pair alongside them and more!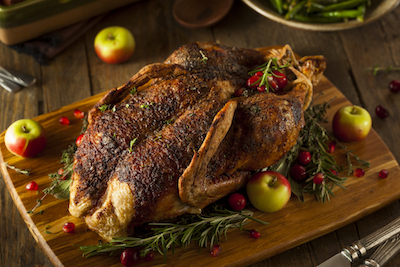 The holidays are a time for family, fun, and friends.
From decorating the house to baking cookies to watching holiday movies, there are so many ways to enjoy this special time of year. But perhaps the most important part of the holidays is spending time with loved ones.
Spending time with family is one of the best parts of the holidays. Whether it's eating a big holiday meal together or just enjoying each other's company, being around those we love is what makes the holidays truly special.
Of course, the holidays wouldn't be complete without some fun. Whether it's playing games, sledding, or simply taking a walk in the snow, there are plenty of ways to enjoy the winter weather. And of course, no holiday is complete without a few friends. Whether it's getting together for a holiday party or just catching up over some hot cocoa, spending time with friends is one of the best parts of the season.
Wait, you say? That's only three words that begin with the letter 'F'? How can we forget the glue to fun, family, and friends? Food!
Food Has To Be Present During The Holidays. At it is a universal language that speaks to us all, and for the most part, one-holiday food usually trumps them all. We can all say it together now. Ready? Turkey.
Turkey may be the most popular holiday food.
There are plenty of reasons why. One reason is that it is so versatile. You can roast it, smoke it, fry it, or even bake it. And while there are endless ways to prepare turkey, there are also a few things you should avoid doing if you want your bird to turn out perfectly cooked and juicy.
Here are a few tips for making sure your turkey turns out just right:
1. Don't overcook it.
Turkey is best when it's cooked to an internal temperature of 165 degrees Fahrenheit. Any higher and the meat will start to dry out. Use a meat thermometer to check the temperature of the turkey before taking it out of the oven.
2. Don't stuff the turkey.
Stuffing the turkey can lead to uneven cooking. It's best to cook the stuffing separately in a casserole dish.
3. Don't neglect the brine.
Brining the turkey is essential for keeping it moist and flavorful. You can make your own brine by mixing water, salt, and sugar, or you can buy a commercial brine mix at the store. Either way, be sure to give your turkey plenty of time to soak in the brine (at least 12 hours) before cooking it.
4. Avoid opening the oven door too often.
Every time you open the oven door, heat escapes and can cause the turkey to cook unevenly. So resist the urge to peek and only open the door when absolutely necessary.
5. Don't forget about the gravy.
Gravy is the perfect finishing touch to any Thanksgiving meal. Be sure to make enough so that everyone gets generous helping.
Turkey also has some other great positives to it including:
Turkey is a lean protein source.
Turkey is packed with nutrients like iron, potassium, and zinc.
Turkey is relatively low in calories compared to other holiday foods like ham or beef.
Turkey can be cooked in a variety of ways, so you can easily find a recipe that fits your taste preferences.
turkey leftovers make great sandwiches, salads, and soups.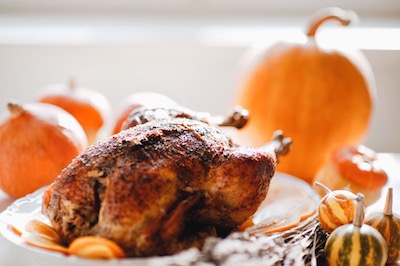 You're Tired of Turkey and Its Friends?
When it comes to holiday meals, most Americans think of the usual suspects like turkey, ham, or beef. That's completely understandable. While it is a tradition among many to have turkey and stuffing for the big meal, others prefer to venture away from the norm. So, what are some meals that avoid the gobbler but still feel like the holidays? There are plenty of other delicious and interesting options out there for those looking to mix things up. Here are five non-traditional American holiday meals that are sure to please:
The Meats
1. Rabbit
A traditional holiday dish in many parts of the world, including France, Italy, and BelgiumRabbit is usually roasted or stewed and can be served with a variety of sauces.
2. Venison
Venison is a popular holiday dish in Europe and North America. It is typically roasted or grilled and served with gravy or a sauce. Venison can also be made into sausage or jerky.
3. Duck
Duck is a traditional holiday dish in China and Vietnam. It is usually roasted or braised and served with a variety of dipping sauces. Duck can also be made into soup or stew.
4. Goose
Goose is a traditional holiday dish in many parts of Europe, especially Germany and Austria. It is usually roasted or baked and served with gravy and a variety of side dishes.
5. Lamb
Lamb is a traditional holiday dish in many parts of the world, including Greece, Egypt, and India. It is usually roasted or grilled and served with mint yogurt or sauce. Lamb can also be made into stew or kebabs.
Sides
1. Roasted Brussels Sprouts with Balsamic Glaze
These Brussels sprouts are roasted to perfection and then drizzled with a balsamic glaze. They make a beautiful and tasty addition to any holiday table.
2. Quinoa Stuffing with Cranberries and Pecans
This healthy stuffing is made with quinoa, cranberries, and pecans. It's perfect for those who want to enjoy delicious stuffing without all the guilt.
3. Sweet Potato Casserole with Pecan Crumble
This casserole is a holiday favorite. It's full of sweet potatoes, pecans, and a delicious crumble topping.
4. Roasted Butternut Squash Soup with Goat Cheese
This soup is perfect for a cold winter day. It's made with roasted butternut squash, goat cheese, and a touch of cream.
5. Maple Roasted Carrots with Pecans
These carrots are roasted with maple syrup and pecans. They make a great side dish or even a tasty dessert.
Desserts
1. Grinch Kabobs
These kabobs are perfect for anyone who loves the classic story of The Grinch. Simply thread green grapes, strawberries, and mini marshmallows onto skewers, and enjoy!
2. Rudolph Brownies
These adorable brownies are made with a chocolate cake mix, red m&m's, and pretzel antlers. They're sure to be a hit with the kids!
3. Snowman Surprise Cookies
These sugar cookies are hiding a delicious secret: a marshmallow snowman! Decorate them with frosting, sprinkles, and whatever else you like to make them your own.
4. Candy Cane Bark
This easy bark is made with white chocolate and crushed candy canes. It's the perfect treat for anyone who loves mint flavor!
5. Hot Chocolate Spoons
These are perfect for making hot chocolate even more special. Simply melt some chocolate, pour it onto spoons, and add your favorite toppings. Then, when you're ready to enjoy, stir the spoon into a mug of hot milk and enjoy!
Drinks
1. Cranberry Moscow Mule
This twist on the classic Moscow Mule is perfect for anyone who loves a tart and fruity drink. Simply replace the usual lime juice with cranberry juice, and garnish with fresh cranberries.
2. Spiced Pear Martini
For a sophisticated take on the traditional martini, try this spiced pear version. It combines pear vodka with cinnamon schnapps, white cranberry juice, and a dash of nutmeg.
3. Eggnog Latte
Eggnog is a holiday classic, but if you're not a fan of the thick and creamy consistency, this latte version is for you. It's made with eggnog concentrate, so it has all the flavor without being too heavy.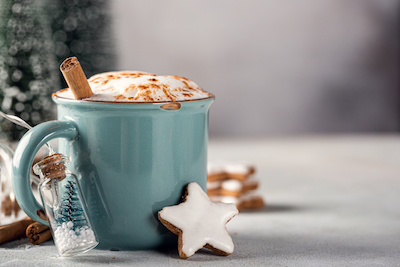 4. Hot Buttered Rum
This warming drink is perfect for chilly winter nights. It's made with rum, butter, sugar, cinnamon, and nutmeg, and can be served either on the rocks or hot.
5. Cranberry Mimosa
For a festive twist on the classic mimosa, try using cranberry juice instead of orange juice. It's a refreshing and holiday-appropriate choice that's perfect for brunch or any holiday gathering.
There You Have It!
The holidays are a great time to get creative with your food. Whether you're cooking for a large family gathering or just want to try something new, there are plenty of ways to make your holiday meal special. You don't have to stick with the norm. You can try something new and invite some others to experiment in the kitchen with you. With a little bit of creativity, you can turn any holiday meal into a feast that everyone will remember. So don't be afraid to experiment – your friends and family will thank you for it! Also, don't forget to floss! Happy Holidays!