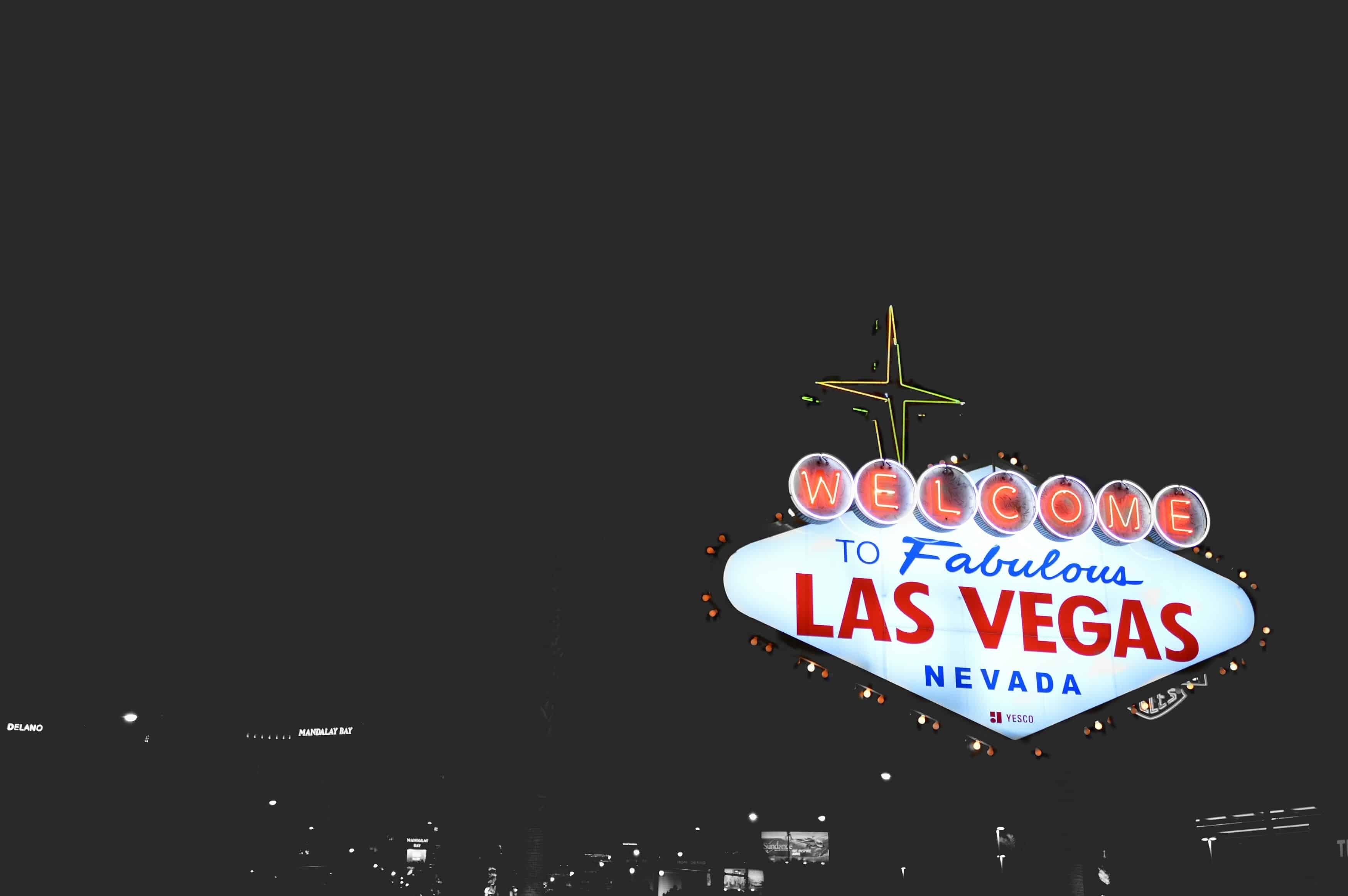 Wedding photography has changed drastically over the past few years. Fewer couples are opting for traditional posed photography. The vast majority of newlyweds are looking for a photography style that compliments their personalities as a couple. This often leads to Las Vegas wedding photography occurring in locations that are different than the traditional church or wedding chapel.
Las Vegas is an amazing place to have your wedding photos taken. Although your first thought of Las Vegas wedding photography is likely gaudy casinos and neon signs, this diverse city has much more to offer. Between quaint city locations and majestic landscapes, there is something for every type of couple. Today, we are sharing the very best locations for Las Vegas wedding photography. 
Little White Chapel
The Little White Chapel is likely your first thought when thinking of locations for Las Vegas wedding photography. This type of location is perfect for couples that desire the true "Vegas wedding" aesthetic to their photos. Complete with an Elvis impersonator, your wedding photos are sure to be unique with a very nostalgic feel. A venue like the Little White Chapel is perfect for couples who are wanting to elope as they can easily accomplish both the marriage ceremony and the wedding photos in one unique location.
Valley of Fire State Park
Although it requires a bit of driving, the Valley of Fire State Park is sure to provide newlywed couples with majestic wedding photos. The breathtaking scenery perfectly highlights the beautiful couple in the most natural way. A location like this is an excellent option for an elopement ceremony, engagement pictures, or even your wedding photos! Photos taken at the Valley of Fire are sure to grace your walls for years to come.
Caesars Palace
Caesars Palace is an established Las Vegas resort. It is also an excellent location for Las Vegas wedding photography! The beautiful white architecture along with expansive gardens and landscaping provide a regal backdrop for wedding photos.
Jean Dry Lake Bed
A dry lake bed may not seem like the ideal location for Las Vegas wedding photography. However, you'd be surprised at the stunning photos that can be taken in a location like this! The dry, flat ground provides a stark backdrop for photos, especially during the summer season. Fun fact: many feature films, music videos, and professional commercials have been shot at this location!
Downtown Las Vegas
Sometimes what you're looking for is right in front of your eyes! Downtown Las Vegas is an excellent location for Las Vegas wedding photography. With the vast array of casinos, resorts, and neon signs, you are sure to have wedding photos that pop off the wall! If you desire a truly unique feel to your wedding photos, this may be the place for you! Choosing to shoot in a location like downtown Las Vegas will require a little bit of strategic planning on the part of both you and your Las Vegas wedding photographer. Proper planning will maximize your shooting time without unnecessary walking.
Sand Dunes
There are many places near Las Vegas where you can easily access sand dunes. Although this location is not ideal for before your wedding day because of the damage that may be done to your clothing, it is a great option for Las Vegas wedding photography. Taking your wedding photos before your wedding (leaving time to have your dress professionally cleaned) or even taking your wedding photos after your honeymoon when you are well rested are both great options for this type of location.
MGM Terrace Suite
Although this Las Vegas wedding photography venue is not the most cost-effective, it is completely worth every dollar. The luxury of being able to have the wedding ceremony, wedding photos, and even stay in the suite after the busy day is definitely an added bonus. Besides the practicality of this option, the location is stunning and offers many photo opportunities both inside the expansive suite as well as on the gorgeous balcony. This Las Vegas wedding photography location provides a unique experience for couples who are looking to relax a bit as they celebrate their special day.
The Doyle
The Doyal is one of the most versatile wedding venues in the Las Vegas area. It features an industrial design and stark white walls that complement any style of decor. Because of this, it is an ideal location for Las Vegas wedding photography. Achieve any style of photos you have in mind by decorating the space to your liking! This location is also a great option for couples who wish to have both their wedding ceremony and wedding photos in the same location.
The Neon Museum
Another iconic Las Vegas venue is the Neon Museum. The large retired neon signs lend themselves to a beautiful, eclectic backdrop that is entirely unique to Las Vegas. If you are looking to embrace the Las Vegas experience or have wedding photos that show off your quirky personality, the Neon Museum should definitely be at the top of your list.
Red Rock Canyon
Red Rock Canyon is yet another beautiful outdoor Las Vegas wedding photography location just outside the city. The gorgeous landscape is beautiful year-round and provides a wonderful aesthetic to any wedding photos. The brides dress is guaranteed to be a highlight when photographed in front of the stunning red tones that you will find around this location. Red Rock Canyon (as well as many outdoor locations) requires a photography permit, something your Las Vegas wedding photographer will likely be aware of.
Final Thoughts
This list is just a small sample of the many incredible Las Vegas wedding photography locations both in and around the city. Whether you desire an eclectic aesthetic or something more natural, you are sure to find the perfect fit in Las Vegas. As you continue your search for a Las Vegas wedding photographer, be sure to find one that has experience with both the type of photos and the location you envision! This will minimize any stress that could occur on the day of the wedding photos due to unwelcome surprises once you arrive at the location of the photoshoot.