A wedding rehearsal is often an event that is overlooked or planned at the very last minute. However, a well-planned wedding rehearsal will eliminate much of the stress and potential issues that may arise on the day of the wedding. In addition to this, it is a great opportunity to go through all of the details one last time. This will ensure that nothing will be overlooked. A wedding photographer is such an important part of the success of your wedding day. Because of this, it may be beneficial to have them involved during the rehearsal as well.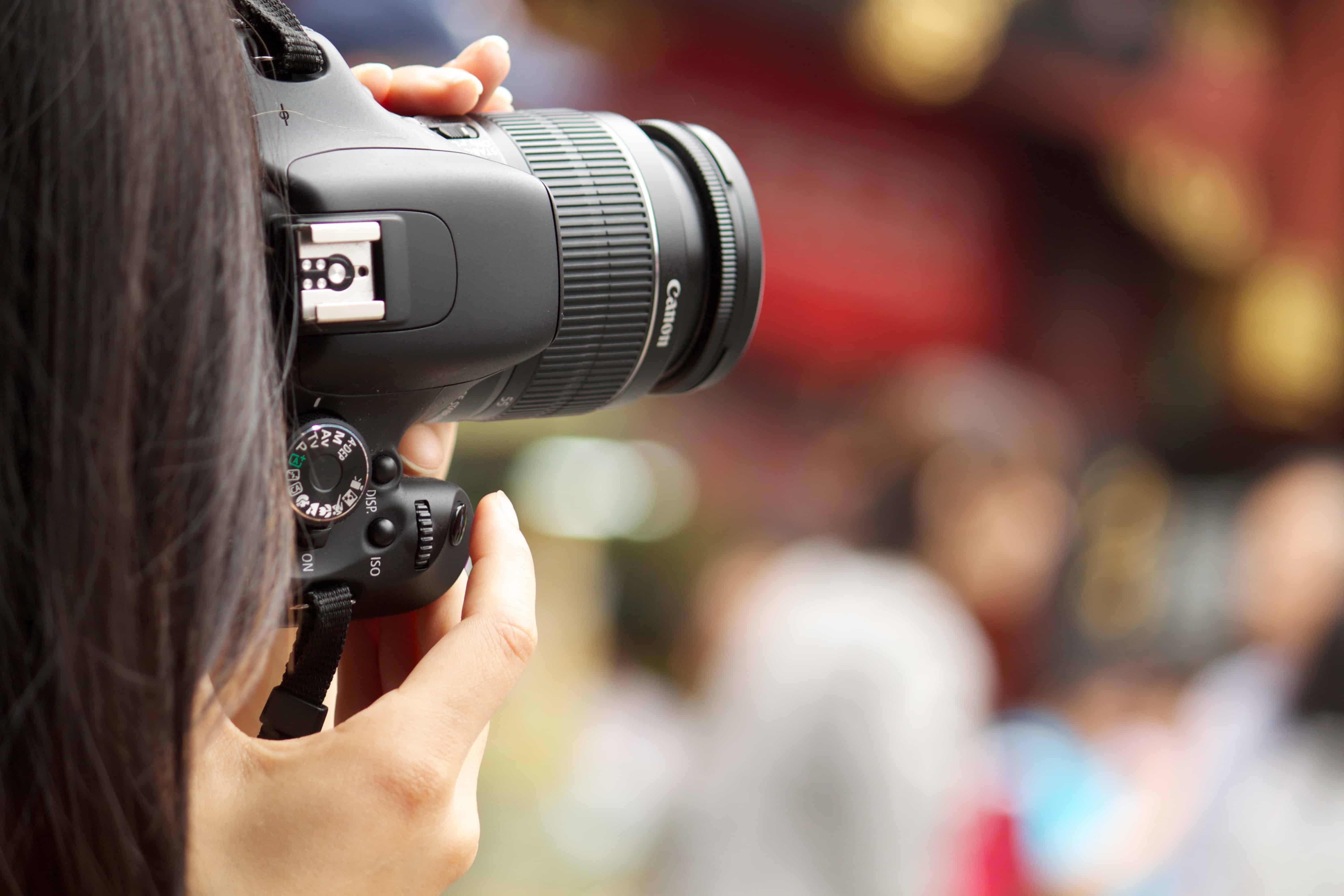 Do wedding photographers go to the rehearsal? Although it is not necessary, many wedding photographers attend the wedding rehearsal. Some photographers even include this service as part of their wedding photography package. If it is not already included, it is beneficial to invite your wedding photographer to attend the rehearsal.
Professional wedding photographers have attended hundreds of weddings. However, no two weddings are identical, even when they are held in the same wedding venue! For this reason, it is wise to ask your wedding photographer to attend your wedding rehearsal, even if it requires an additional investment on your part. 
Reasons to Have a Wedding Photographer at the Rehearsal
While you are searching for your dream wedding photographer, it is important to ask them if they are willing to attend your wedding rehearsal. Having your wedding photographer involved in this part of your wedding will allow you to communicate the small details of your big day. It is easy to forget to communicate these details while planning your wedding day. It also allows the photographer to prepare for your wedding day by familiarizing themselves with the environment in which they are working. There are many other reasons to have your wedding photographer go to the rehearsal.
Wedding Photographers Are Wedding Experts
Even if you have been involved in several weddings previously, nothing compares to the experience you will have when it's your turn to celebrate. Wedding photographers are a third-party that is able to look at both situations and environments from an outsider's perspective. This may be just the thing you need to take your wedding day from great to spectacular. A wedding photographer will be able to offer suggestions during the rehearsal regarding the overall flow of the wedding day, positioning of the couple during the ceremony, and even details regarding the reception. 
Allows Them to Scope Out the Venue
When a wedding photographer attends the reception, they are given ample time to scope out the venue. If the rehearsal is held during the same time of day as the wedding will be, the photographer will be able to determine whether they will need to bring any additional equipment with them such as special lighting.
Plan Ideal Wedding Photo Locations
During a wedding rehearsal, the photographer is able to plan the ideal locations in which to capture photos of both the ceremony and the reception afterward. If your wedding venue is unique, this is especially important. Having a precise plan for the photos taken during the wedding day will produce the best quality captures.
Wedding Photographer Can Meet Important Guests
The wedding rehearsal is a perfect time for the wedding photographer to meet important guests. Family members and close friends, as well as the bridal party, will interact with the photographer. This will create a much more genuine interaction during the wedding day. In the chaos of a wedding day, it is helpful for the wedding photographer to know important guests by name. This will help the photography process to flow a lot smoother.
Learn the Format of the Wedding Ceremony
Wedding ceremonies are all unique. From different musical aspects to unique family traditions, it is important that the wedding photographer is prepared to capture them all. After all, these are the moments that will be the most special to you. You will want to have those captured to remember them for years to come. Attending the wedding rehearsal will allow the wedding photographer to familiarize themselves with all the components that will make your wedding day unique.
Wedding Photographer Forms Relationship With Couple
Thanks to modern technology, it is now possible to hire a wedding photographer that lives in a completely different state than you do. This is especially true for couples planning a destination wedding or an elopement. A professional wedding photographer is able to take incredible photos of complete strangers. However, it is always helpful to have a baseline relationship with each other.
The wedding rehearsal is the perfect time for a photographer to interact with the couple on a personal level before the wedding day. Building this relationship will allow the couple to be more relaxed during the wedding day. This will translate into genuine and authentic wedding photos.
Wedding Photographers Assist With Logistics
Are you unsure where your parents should sit during the ceremony in your unique venue? Where should the officiant stand? These are all important details to figure out before the wedding day. A wedding photographer is a professional when it comes to these wedding day logistics. The wedding rehearsal enables everyone involved in the wedding day to provide insight based on their expertise. This insight will be invaluable to the overall success of your big day.
Organize the Ceremony Based on Wedding Photos
Proper lighting is so important when it comes to wedding photography. Because of this, it is wise to ask the wedding photographer if they will be able to capture perfect photos based on the way you have set up your ceremony venue. This is especially true when it involves an outdoor ceremony. Standing in the wrong spot could be the difference between dreamy wedding photos and ones that are just okay. 
This is something that might be too late to change once the wedding day has begun. However, the wedding rehearsal is the perfect time to discuss these potential changes. Doing so will ensure that your wedding photos exceed your expectations.
Learn Venue Wedding Photography Rules
Many churches or historic venues have specific rules regarding photography in their buildings. During the wedding rehearsal, the photographer is able to meet with the officiant or the wedding coordinator. This is a perfect opportunity to discuss any potential photography rules which may affect their work during the wedding day. Taking care of this crucial step during the rehearsal will allow for a much more smooth and stress-free wedding day without unnecessary conflict or confusion.
Investing in a Wedding Photographer for the Rehearsal
Many professional wedding photographers include rehearsal attendance as a part of their wedding photography package. It is important to discuss this with your wedding photographer before you hire them.
Although many photographers include this service automatically, not all wedding photographers do so. The wedding photographer you hire may charge an additional fee to attend the wedding rehearsal. Wedding experts agree that this additional fee is a small price to pay for the many benefits that having a photographer in attendance at the rehearsal will provide.
Taking Photos During the Wedding Rehearsal
Whether your wedding photographer is planning to attend the rehearsal or not, it is wise to determine if you'd like to have professional photos taken during the actual rehearsal. Many wedding photographers will simply attend the rehearsal to assist in the planning aspect of the event as opposed to capturing it through photos.
If you wish to have this day professionally captured, you will need to hire your photographer to do so. Hiring your wedding photographer to capture the rehearsal through photos will enable your family and friends will be able to fully enjoy themselves without trying to capture every special moment themselves.
Related Questions
When should I hire a wedding photographer? Many wedding photographers fill their peak wedding season schedule one or even two years in advance. Because of this, it is wise to hire a wedding photographer at least 9 months before the date of your wedding. Although this is ideal, it is not possible in every couple's unique situation. If you are planning your wedding day with a shorter time frame, simply hire your wedding photographer as soon as possible. If you are finding that your dream wedding photographer has a full schedule, consider planning your wedding for an alternative day. Many photographers are likely to have openings on their schedules for Friday nights or Sunday afternoons. These alternative times can lend themselves to a unique wedding experience
Do I need to hire a wedding photographer and a videographer? In an ideal world, every couple would hire both a wedding photographer and a videographer to capture their special day. However, this is not a possibility for many couples. At the end of the day, you will get more value from hiring a wedding photographer to capture your wedding day. Through photos, you will be able to save those special memories for a lifetime. A professional wedding photographer will be able to preserve your wedding day in a way that makes the photos come to life.
Click here to return to the home page.
This article was contributed by Stokely Event Center in Tulsa, Oklahoma. If you're looking for a great wedding venue in Tulsa, Stokely Event Center offers a one of a kind feel that you won't find anywhere else!