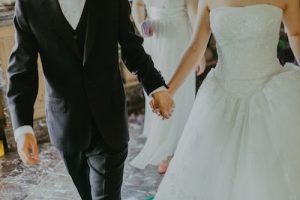 If you're looking to hire a wedding photographer, there are several questions you should ask. These questions will enable you to hire the most qualified wedding photographer that will exceed your expectations. Of course, there will be additional questions that come to mind. However, these are a few of the most important factors to discuss with your future wedding photographer.
1. What is your level of experience?
One of the most important things to consider when hiring a wedding photographer is their level of experience. In the days of social media, it is possible to participate in many styled shoots. This gives the photographer the look of having much experience under their belt, however, it is not real-world experience.
The wedding day is very busy. You need to be certain that your wedding photographer is fully equipped to handle such a day. You may ask your wedding photographer how many years they have been practicing wedding photography. It is also wise to ask how many weddings they shoot each year. It is also wise to ask if weddings are their specialty or just one of several areas they "specialize" in.
2. Can I see some of your most recent work?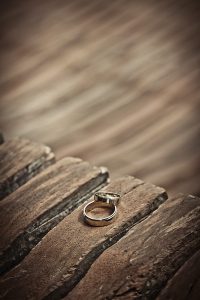 When you first visit a wedding photographer's website, you are likely to see several images that are displayed. These are similar to a "demo reel" and display some of their best work. In some cases, these photos could be several years old. Both the equipment and style of many wedding photographers constantly change. Because of this, it is important to look at some of their most recent work. Doing so will guarantee that you appreciate their current photography style.
3. Have you shot photos at my specific wedding location?
Although having experience at your wedding venue shouldn't be a requirement for your photographer, it may be an added benefit. A photographer that has shot at your location previously will know of the best places to take photos. There may be travel expenses if the photographer has to travel to another state.
If your photographer hasn't visited your venue, ask them if they will plan a visit prior to the wedding day. Many photographers will simply arrive a few hours early on the wedding day. This is so that they can familiarize themselves with both the venue and the staff.
4. What exactly does your wedding package include?
Each wedding photographer will offer a unique wedding package. It is important to clarify what that package includes. Some cover the rehearsal dinner, some do not. Some photographers will stay until the bride and groom leave the reception, others will not. It is important to discuss the wedding package and your expectations in-depth to avoid confusion on the wedding day.
5. How soon after the wedding will I receive my pictures?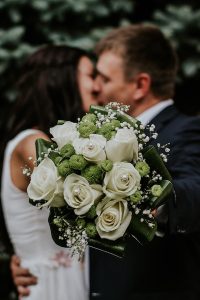 Many couples are anxious to see the photos their wedding photographer captured during their big day. If you are getting married during peak wedding season, understand that the editing process may take a bit longer than expected. It is important to ask for an estimated timeframe before the day of the wedding. Doing so will ensure that both parties are in agreement. It is also wise to ask about the process of printing the pictures and how you will receive them. Many photographers now send their completed photo gallery through a website so that you have access as soon as they complete their editing work.
Your wedding photographer will play a huge part in how the memories of your wedding are preserved. It is important to consider these pertinent questions, as well as others that arise, before choosing a photographer for your big day.