Probate, the process of administering an estate or will after one's passing, can be complex and emotionally challenging. While heirs to the estate are legally allowed to manage the probate themselves, doing so presents many opportunities for costly mistakes. For this reason, many individuals find it valuable to work with an experienced probate lawyer throughout the probate process.
How much does a probate lawyer cost? Although the current rate for probate lawyers depends greatly on the geographic location, most probate lawyers cost between $200-$400 per hour. Some probate lawyers may use a different pay structure such as a standard rate or a percentage of the estate. Scheduling a consultation with your Tulsa probate lawyer is the best way to receive accurate information regarding their current rates for probate.
Unfortunately, the circumstances surrounding the probate process are incredibly trying and emotionally taxing. Because of this, it can be difficult to determine how to proceed with probate. In this post, we will discuss everything you need to know about average costs for probate lawyers, how a probate lawyer can help your situation, and much more.
Ultimate Guide to Average Probate Lawyer Costs
Following a loved one's death, many individuals find themselves concerned over the financial aspect of settling their final affairs. Working with a lawyer is the best way to quickly and effectively settle the outstanding debts of the deceased and distribute their remaining property as designated in their will.
What Is a Probate Lawyer?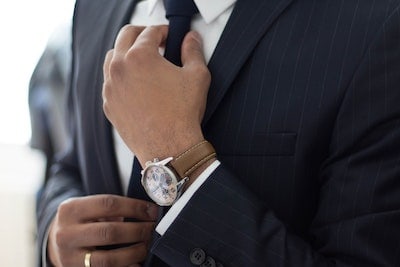 Probate lawyers are professionals who can help you navigate the complexities of settling your loved one's affairs after their passing. This process is not only emotionally taxing but also quite complex, often creating undue stress for grieving family members.
A probate lawyer will help you ensure that your loved one's wishes are granted through every step of the process. The best probate lawyers understand how taxing this process can be. They work to eliminate some of the tasks surrounding the settlement of final affairs such as outstanding debt. Probate lawyers represent estate executors, administrators, or family members as they distributed the property to designated beneficiaries.
While many lawyers offer this service, it is important to work with an experienced probate lawyer. With many laws, legalities, and liabilities surrounding probate, a probate lawyer who specializes in this area will provide you with the most favorable outcome.
Possible Pay Structures for Probate Lawyers
As with any area of law, most lawyers will have their own pay structure or system within their practice. Additionally, standard rates vary depending on the geographic location of the probate lawyer as well as their years of experience in the field. While the cost of hiring a probate lawyer may seem high, it is the best way to observe your loved one's wishes and quickly settle their affairs. 
Payment for the probate lawyer comes directly from the estate that they are settling.
Hourly Rates for Probate
The majority of probate lawyers charge an hourly rate for their services. This rate typically ranges between $200-$400 an hour depending on location and years of experience. It's important to note that a higher hourly rate does not necessarily mean the final bill will be higher. 
An experienced probate lawyer who charges a higher hourly rate, for example, will be able to work more efficiently, resulting in fewer hours of work. On the other hand, a probate lawyer who is new to the field may have a seemingly reasonable rate yet require several more hours of work, resulting in a higher end cost. 
During your initial consultation with a probate lawyer, it is acceptable to ask questions regarding the complexity of your case, this may provide you with insight into the total cost. Some probate lawyers may also provide you with a total estimate for the probate process. At the end of the day, it is more important to partner with a probate lawyer who understands the complexities of probate rather than save a few hundred dollars.
Flat Fee for Probate
Some probate lawyers may choose to charge a flat rate for their probate services instead of an hourly pay structure. This does not necessarily mean that their services will be more or less expensive. Typically, more experienced lawyers who can safely predict how long your probate case will take will offer this payment option.
The primary benefit of working with a probate lawyer who charges a flat fee is that you won't have to worry about time accumulating during each meeting or phone call. However, it is important to ask the lawyer what is included in this rate to avoid surprise add-on fees throughout the process.
Percentage of The Estate
Finally, in some states such as California and Florida, probate lawyers may charge a percentage of the estate's value. Since the percentage is based on the gross value of all assets, this is the least advantageous payment structure. It is recommended that you stay away from this pay structure for probate or negotiate with your probate lawyer for a flat fee or hourly pay structure.
Benefits of Working With a Probate Lawyer
Heirs to the estate are legally allowed to manage the probate themselves. However, there are many benefits to working with an experienced probate lawyer. 
Minimize Complications & Personal Liability
Even the most simple probate case can easily become complicated. With countless laws, legalities, and liabilities, an individual can be held personally liable if they make a mistake while handling the probate. Something as simple as unknowingly missing a deadline can derail the probate process and cause unnecessary stress. 
Working with an experienced lawyer ensures that each part of the process is effective and efficient, with no room for error. 
Avoid Family Disputes
In the months following the death of a loved one, emotions and tensions run high even among the closest family members. When navigating probate, there is great potential for disputes among family members. This is simply not a good way to honor the memory of your loved one. By hiring a probate lawyer, you can avoid unnecessary family disputes during your time of grief.
If your family is struggling to communicate well through the process, you may also consider participating in online counseling to process your grief and work through your differences.
Understanding of Probate Complexities
Although some probate cases are straightforward, others are quite complex. From various assets to unresolved disputes, a probate lawyer has an extensive understanding of the complexities of probate. If your loved one owned assets outside of their home state, for example, you would need to complete ancillary probate in addition to the primary probate. 
It is important to consult with an experienced probate lawyer regarding your loved one's affairs before you find yourself in over your head with legal complexities. 
Working With a Tulsa Probate Lawyer
After the passing of a loved one, legal matters are likely the last thing on your mind. You must begin the probate process as soon as possible to avoid unnecessary fines or fees to their estate. By working with a Tulsa probate lawyer, you can eliminate the stress you are feeling, knowing that your loved one's wishes will be respected as you focus on working through your own trauma and grief. 
Not sure where to start? Most probate lawyers offer complimentary probate consultations to discuss the details surrounding your loved one's estate and final wishes. This is the best way to determine if working with a probate lawyer is best for you and your family.
Thank you for reading Answers for Everyone! You can find more answers to life's questions here.