Average Cost for a Small Business Bookkeeper
The cost of having a bookkeeper handle your financial tasks depends on how much work they need to do. If you only have one person working in the office then it may only be necessary for them to come in once a week or every two weeks, assuming all of the figures are easily accessible online. You will still have to pay their hourly rate, but this should not be too expensive.
So, how much does a bookkeeper cost for a small business? The hourly rate for bookkeeping services varies by region and the job itself.  The national average is between $25 to $50 per hour.  Bookkeepers will charge you for the hours they work. It can vary from one project to another. It might be more cost-effective for small business owners to pay someone else to keep track of their accounts entirely.
Especially if their finances are complex it would take months to get up-to-date otherwise.  This frees up the owner's time which allows them to focus on other aspects of the business.
Are Bookkeepers Necessary?
Bookkeeping, or accounting, is a necessary business function that helps companies ensure they are paying their employees and vendors correctly.  They also keep track of supplies and other expenses. They can also be used to help save money by finding areas where costs can be reduced and improving profitability.
By using outside assistance small businesses can maintain focus on all the other tasks necessary for running a company rather than working behind the scenes with numbers.
There are a few reasons you might want to outsource this process, especially if your finances are complex or there are many employees working for the company. Bookkeepers have extensive knowledge regarding how to handle these tasks in order to make sure everything is done correctly and reported on a regular basis; they can also keep track of where the company stands financially so owners know where it stands if they run into trouble down the line.
What Is a Bookkeeper?
A bookkeeper is a person who keeps records for a business.  A good bookkeeper will keep records of financial transactions, including cash receipts and expenses. They manage the company's accounts payable (money owed to vendors).
They also handle accounts receivable (money owed by customers). Other duties include reconciling bank statements at the end of each month.  Bookkeepers input data into spreadsheets and software programs.
Bookkeeping also includes preparing year-end reports such as profit and loss statements, financial statements, and estimated taxes. Some bookkeepers prepare the payroll, maintain petty cash funds, and budgets for the company. They report to a company's accounting office or controller.
A Bookkeepers Main Objective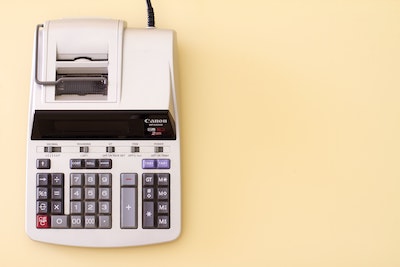 A bookkeeper's main objective is to make sure that information flows smoothly and efficiently. They take all the data from receipts and invoices and input it into financial software. 
Then they maintain records as needed for both legal and business purposes.
This also includes recording any payments received in cash or by check.  This is so they can be deposited into the bank on a regular basis.
It also while keeping an eye out for fraudulent activity and other potential problems.
Bookkeepers will work closely with individuals outside of their organization, such as vendors or clients they do business with on a daily basis. A strong relationship with these people helps ensure that no mistakes are made involving money or overpayment of bills which would result in loss of profit for their company.
Although this is one of the most important aspects of bookkeeping, it is also one of the least known.
External Bookkeeping
Most companies hire external firms to perform their financial tasks for them. This is because dealing with large amounts of data on a daily basis can be overwhelming and time-consuming especially if you don't have any prior experience.
Hiring an independent firm will allow you to focus your energies on more pressing business projects without having to worry about making mistakes when processing payroll or balancing the books at the end of a long day.
Bookkeepers may work in offices, but they do not have to have an internal office.  They can be mobile and move around within businesses or organizations. They will be collecting information from different sources. A bookkeeper may need to visit head offices, manufacturing plants, retail outlets, customers' places of work, or even the homes of employees.
Bookkeepers Are Universal
Bookkeepers can work in any industry that requires financial record keeping.  Industries such as consulting firms, non-profit organizations, government departments, and universities, and manufacturing require some sort of bookkeeping.
Many bookkeepers choose to become self-employed.  There is still a high demand for their services despite the rise in technology-enabled systems which are now available for most businesses.
Business Owners Need A Good Bookkeeper
A business owner has a bookkeeper keep track of all cash flow throughout the year.  A good one knows exactly how much money the company has at all times. This way the business owner can use this information to make decisions about the future of his business.
Bookkeepers might have a college degree in accounting or finance.  Bookkeepers should be able to work well under pressure.  They must be detail-oriented with strong math skills. A good bookkeeper must know the basics of double-entry bookkeeping.
This is used by businesses all over the world as a standard for entering financial transactions into records accurately and efficiently. Business owners rely heavily on bookkeepers being accurate and up-to-date with financial details.
Bookkeepers review sales receipts, keeping an eye out for chargebacks and other issues that could affect their company's outcome such as theft. They might even have to compile the financial statements for tax purposes or audit reports and present them to management.
Some organizations hire internal bookkeepers, as it frees up their accountants to do more complex work. Others outsource this task either full-time or part-time to a company that specializes in bookkeeping services. Working directly with clients allows bookkeepers to get a better understanding of what they need from their data, but it can be a challenge if these requests change often without warning.
Excellent Bookkeepers Understand Business Owners Needs
Bookkeepers also understand what numbers need management's attention.  Some issues can be ignored while others are a priority and require immediate action. Either way, they prepare reports for management showing where the company stands financially.
This way top executives know if the company is doing well or not based on their budget. All of this information is then compiled into one annual financial report. The owner can use it when filing taxes or making investment decisions.
A Bookkeeper Service Will Save You Time
Small business owners have a lot on their plate already.  They need to work hard at spreading the word about their company and getting more customers so it pays off.  Owners also should ensure all employees have been trained properly.  Business owners create marketing plans for the future.  They need to attend to other administrative tasks that must be accomplished.  Especially if the company is growing rapidly or has recently relocated to a new town.
Bookkeeping services allow these people to focus on running the business rather than working behind the scenes with numbers because bookkeepers can handle everything accounting-related.
They know how to spot errors in financial records so they can fix them quickly, saving both time and money along with avoiding fines by filing taxes correctly on time each year. It also frees up funds which can then be used elsewhere in order to improve profitability.
A Bookkeeper Can Save You Money
Bookkeepers also help companies save money because they can identify where the owner is spending too much.  It's possible for businesses to endure periods of growth or expansion and increase expenses dramatically when taking on more workers or moving to a larger office space suddenly.
This can cause cash flow problems if owners have not accounted for these new costs properly ahead of time, which reduces profit margins and hinders business success overall. Bookkeepers can find problem areas so they can be addressed before the company suffers negative consequences due to inaccurate accounting records.
Spend A Little To Save A Lot!
When small business owners know they have sufficient knowledge regarding what is happening behind the scenes, they can make sound decisions regarding business growth or contraction based upon this information. Without outside assistance, in this case, a business owner may end up spending too much on something that does not bring in any additional income or cutting back when it should remain stable so increased profitability is possible later on down the line.
In addition to saving money through these activities, bookkeeping services will likely cost less than trying to do everything yourself since you do not need to pay for supplies or equipment along with training employees and taking time out of your busy schedule to work directly with numbers – and mistakes could still be made if you handle these tasks yourself instead. It might seem like a lot of money now, but using this cost-effective approach could actually save you time and money in the long run.