The Cost of Outsourcing Payroll
At times, running a business can be scary, especially the financial part of it. From bookkeeping to accounting to payroll to human resources, you may not even know where to start. It can be very overwhelming. But, fear not! You can easily outsource for services like these, which will allow you to focus on what you find truly important–running your business.
So, how much does outsourcing payroll cost? Many business owners and CEOs wait to outsource accounting-related services believing that it costs more to outsource. However, that isn't true. Often, business owners wait until they're in a financial crisis to seek out outsourcing services to help them with their payroll and finances. It's critical that you don't wait for a financial issue to arise before looking into solutions like outsourcing.
It's best to be as proactive as possible when running your business and dealing with your finances. It does not cost more to outsource. In some ways, it can even cost less in the long run. Outsourcing payroll varies from case to case. 
Financial Crisis
When business owners find themselves in a financial crisis, it's usually preceded by an accumulation of minor inaccuracies in their back-office infrastructure. These inaccuracies can be caused by a lack of knowledge in a particular area or an incompetent employee.
However, regardless of how these inaccuracies occur, they can cause serious setbacks. This can easily be avoided by outsourcing and trusting a professional team with your payroll. For example, an outsource payroll provider counters this by communicating regularly with business owners who are on the brink of a crisis. We believe that a financial crisis can be avoided altogether.
Save Money By Outsourcing
There are many misconceptions regarding outsourcing. One misconception is that outsourcing is more expensive than hiring an employee. However, the expenses used for an employee are just as much, if not more!
There are many costs when hiring an employee, but the main cost is associated with their payroll. Additionally, there are many other costs, including recruitment, onboarding, paid time off, overhead costs, sick time, and training costs. You'll additionally have to pay for added expenses when your employee takes sick leave or vacation leave.
When you outsource, you remove any additional employee expenses. Reducing employee expenses is one of the most significant benefits to business owners when they decide to outsource.
Improve Efficiency and Accuracy
When you're trying to keep up with your business's accounting, bookkeeping, HR, and payroll administration, there is a continual need to stay on top of your education. When you hire an employee, they'll have to maintain knowledge of the latest policies and procedures. Many companies may not have the resources or time to prioritize continued development and training.
That's why outsource payroll providers pride themselves on providing accurate and efficient services. They provide continuous training to each member of their team so they can excel in their area of expertise. With their services, you don't just get one expert, but an entire team of professionals who work together on your behalf. We don't want the cost of having inaccurate finances and unqualified employees to hinder your company's growth! By accurately recording and processing payroll, you will also eliminate the potential for your CPA to make a mistake.
Taking Proactive Steps to Prevent Financial Crisis
Partnering with a professional team can help you proactively prevent a financial issue. Outsourcing is profitable for your business! By making important decisions for your business based on data, you could potentially use data with inaccuracies or mistakes.
This scenario would ensure opportunities for critical errors or complications for your job. By outsourcing your payroll tasks with a team of professionals, you can increase your business's accuracy and efficiency, all while saving money. By taking preventative measures, you gain the expertise and experience of a group of professionals who work with your best interest in mind. Outsourcing payroll will help to empower and equip you as you strive to achieve success in business.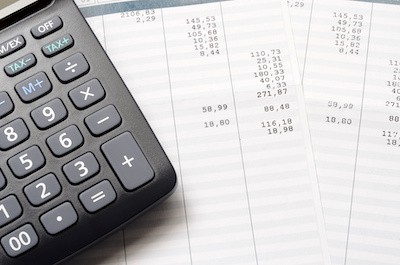 Outsource Payroll Services
There are many professional teams that proudly provide outsource payroll services in addition to accounting, bookkeeping, and HR services. These groups of professionals understand that payroll is an area of businesses that can encounter compliance issues if it's not managed correctly. That, as well as being time-consuming, is why many business owners would rather someone else handle their payroll.
Here are a few of the payroll services offered by many outsourcing groups:
Payroll Processing and Reporting: A team of experts will help you collect, process, and audit your payroll information each pay period. They are also able to perform various payroll calculations through your existing accounting software or HRIS payroll system.
Payroll Management: A professional team will provide a dedicated administrator as a primary point of contact for all of your employee inquiries. This provides you with specialized reporting for leave of administration, benefit census, retirement plan deposits, and benefits invoice reconciliation.
Payroll Administration: Your team of outsource professionals will work directly with your current provider or help transition you to a new provider when you're ready. They coordinate with your payroll provider with accurate processing, accrual, and reporting of earnings, or paid time off, and year-end reporting.
Outsourced Payroll Processing Activities
A few of they typical payroll processing activities conducted by an outsource payroll team include:
Dedicated Payroll Specialists
Integration of Your Payroll Information and General Ledger Reports
Complete Payroll Administration
Time and Attendance
Human Resources Information Management
Wage Garnishment Administration
Powerful Reporting Tools
Web and PC Based Software Available
Customized Payroll Solutions
Whatever your business size, there are various payroll processing areas and administration that require compliance with state and federal laws. If you fail to comply with these regulations, it'll not only result in a bad reputation but also cause financial loss or legal implications.
It is important to find a team that is responsible for payroll processing, reporting, management, and administration. This team will work with your business to develop a payroll system that works for your business needs. They will also provide you with a dedicated payroll administrator who answers questions regarding retirement plans, leave accrual, and various employee benefits.
When you handle your payroll tasks yourself, you're often overrun with time-consuming tasks like payroll reporting, tracking attendance and time, wage garnishment, and various other responsibilities. A team of outsourcing professionals can handle all aspects of your payroll administration. You can hand over the payroll tasks that leave you with a sense of stress and frustration.
With payroll comes large amounts of paperwork, which can also be an overwhelming source of stress. It's time-consuming and requires a large amount of storage space.
You Can Trust The Professionals With All Your Outsourcing Needs
By choosing to outsource your payroll administration, you will have access to the necessary resources to do your payroll. Your team should have degreed professionals who will ensure efficiencies in your process. They will contain your costs while investing in a complaint administration.
As you know, penalties can be costly and can increase in frequency if they're not monitored correctly. A team of outsourcing experts will support you and your business to the best of their abilities. They can help to prevent further financial problems while providing you with accurate and efficient payroll services.
When you own a business, you have employees to take care of. By providing a streamlined payroll service, you'll be able to take care of your employees best and ensure they're paid consistently and correctly. And with all the time you will save on payroll processing, you can plan a great annual staff party to truly show your gratitude!
Thank you for reading Answers for Everyone! You can find more answers to life's questions here.