Shopping for the Best Car Insurance Rates
If you're like most drivers, the annual cost of car insurance seems out of control. Auto insurance rates can vary greatly from company to company, which is why it's smart to shop around.
So, how often should you shop around for new car insurance rates? If you were in an accident today and filed a claim with your current insurer, you could expect your premiums to rise in the coming years. That doesn't mean you should check with five competitors every time your policy renews, but it wouldn't be a bad idea to check one or two out every year.
Don't be discouraged by the cost of some premiums. They can vary depending upon your age, driving record, and location. A 21-year-old driver living in New York City likely pays more than double what a 60-year-old does for car insurance – if they can even get coverage.
If you qualify for a low-mileage discount and work from home, your rates might be substantially lower than those of the 21-year-old. Regardless of how you choose to do it, shopping around for car insurance is a smart move that could save you hundreds of dollars each year.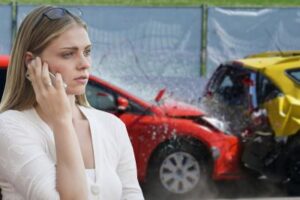 How To Compare Car Insurance Rates
The best way to ensure you're getting a fair deal is by filling out an online form that provides rate comparisons based on your answers to a handful of questions. You can also get quotes from insurance companies you've never dealt with before.
Drivers who have made some claims in the past may not be able to get coverage at all, while some people might qualify for discounts if they take certain driving courses or agree to use a device that can track their driving habits.
Even if you don't score any discounts, you should still shop around to make sure you're getting a fair price. The average driver in this country pays around $800 annually for car insurance.
First Time Buying Car Insurance
If you're buying auto insurance for the first time, make sure to check for discounts. You may qualify for a low-mileage discount if you work from home or take a defensive driving course.
Many insurers offer steep reductions – often around 20 percent off – for students with good grades and drivers without accidents (or tickets) on their records.
Rates Vary Due To Many Factors
Car insurance companies look at four main factors when considering your premiums:
Your age
Your driving record
The kind of car you drive
Where you live
Insurance companies look at how often you're in accidents. They want to know where you live and work and what your driving patterns are. And if they see that the car has been in an accident before, they might not want to insure it again. If you have a good driving record, the rates will be lower.
Age
However, rates also change depending on how much driving experience you have. If you are under 25, you will pay quite a bit more than older adults. Teenagers drive fast and carelessly which increases their risk of getting in an accident.
That's why it is also recommended that drivers with less than 6 months of driving experience shop for new rates every 6 months.
You could save hundreds or even thousands of dollars depending on your situation. For example, a married couple with no children who own a sports car and live in an urban area would pay $5,100 per year for coverage, according to III. The same family but with a safe car in the suburbs would pay just $3,100.
Premiums are highest for younger drivers under 25 and older motorists over 65. A single male driver between 20 and 24 pays an average yearly rate of $4,500, while a 60-year-old woman pays an average of $2,000.
Typically, the younger you are and the more miles you drive per year, the higher your rates. If you're [a teenager], insurance companies [will] see [your inexperience behind the wheel] as risk.
Vehicle
The type of vehicle also makes a big difference. According to III, the highest rates are for sports cars and other fast cars, followed by luxury models. Cars that pose a high risk of theft will also cost you more.
For example, most insurers provide their customers with an online quote tool that will give them an idea of what their coverage will cost based on the types of vehicles they own.
It's not just having one factor like an expensive car or speeding tickets; it's where they all come together. If you have a sports car and live in a high-risk area, it's going to be expensive.
Location
Insurance companies can rate your risk differently depending on where you live. What you pay in the city may be higher than what you would pay living in the country.
And if you move from Ohio to Florida, your premiums will likely change dramatically, especially if you have had problems with tickets or accidents in the past.
So, it's an excellent idea to shop your auto insurance policy every six months or once a year. You can get price quotes from up to five different companies this way.
Insurance companies use your credit score to determine how likely you are to file a claim. So, if your credit score is low due to problems paying bills on time, the insurance company will consider you more of a risk and increase your premiums.
Above-Average Car Insurance Rates
The Insurance Institute for Highway Safety (IIHS) also notes that where you live makes a big difference. For example, drivers in New York, Michigan, and Louisiana pay above-average rates while those in Indiana, Iowa, and Kentucky have below-average costs.
If you live in a place where people don't maintain their vehicle, if they're on the road without getting it inspected or repaired, it drives up costs for everyone. People need to be responsible and know what their risks are.
Some states require motorists to carry more than just liability coverage on their auto insurance policies. Your local insurance agent can tell you more about your specific state's laws.
If your state is one of them, you need to find out just what those additional requirements are. For example, some states have strict laws about underinsured motorist protection. This covers you if you are injured by a driver who doesn't have enough insurance to cover your medical expenses.
This is important because these days, more drivers are choosing not to buy the required amounts of liability coverage on their policies for various reasons.
Reasons to Shop for Lower Rates
If you're like many Americans, the last thing on your mind when buying a new car is the insurance policy. But did you know that there's often a big difference in rates from company to company?
So instead of simply accepting whatever quote is handed to you, get your insurer shopping. You could save hundreds or even thousands of dollars depending on your situation.
Insurance is all about risk; the riskier you are, the higher the rates. Those who have accidents or speeding tickets will pay more than those who don't.
As you can see, there are several factors to consider when getting a quote. You should shop your policy at least once a year to ensure that you are always being charged the lowest possible rate.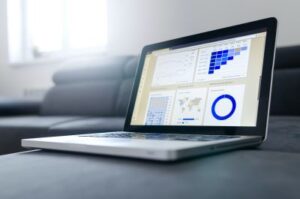 Car Insurance Discounts
What about discounts? Some insurers offer them, but it's tough to know what they will be until you ask. You should also familiarize yourself with the latest discounts and incentives offered by your insurer.
Many companies now offer group policy discounts to employees of certain major corporations and unions, and you might be eligible for them if you or someone in your family is a member of one of those groups.
Also, every company wants to keep its customers, so they might be willing to offer you a discount if something happens to your policy and you lapse on your payments. Also, be sure to take advantage of any discounts your insurer offers to keep its customers.
Insurance companies want their customers to be happy. If you feel you've been unfairly treated because of where you live or other factors, it's important to talk to your provider about getting a rate reduction. People don't shop around enough. It's worth it for anyone to compare rates periodically.
You want to make sure that you're getting the best deal. But that doesn't mean you should drop your car insurance after you find out what other companies are charging. Just because someone's rate is lower than yours doesn't mean you should jump at it. Make sure that the company will treat you well and provide quality service if you need it.
Look at the insurer's standing, its history of paying claims, and its complaint record. That research will give you some insight into what it's like to be an insured customer of that company.
Deductible
Another important factor is your deductible. If you have a high deductible, you will pay a lower premium but will have to pay more out of your pocket if there is an accident. If you don't mind the risk, choose a deductible that is lower than the one your current policy requires.
If nothing happens to your car in the meantime, you'll save money on your premiums when it's time to renew your policy. People who choose higher deductibles typically end up paying less for their car insurance.
If you can afford it, choose higher deductibles for better savings. You pay more for that coverage than many people do for their homes or health care expenses.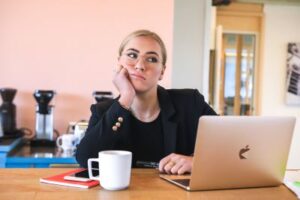 Coverage Needed
Car owners in some states must also carry certain types of car insurance coverage. There is a lot of variation in how much people buy. People under 25, for example, usually carry minimum coverage.
If you're young and single, your car is not worth much. So, if it's totaled in an accident, the payout won't be that high anyway; therefore, you don't need a lot of insurance. Depending on the state where you live and the vehicle you own or lease, your liability protection can vary from state to state.
In some states, drivers are required to have a minimum level of insurance coverage while others have more lenient laws that allow motorists to carry just the legally mandated limits on their liability policies. Some states require you to carry policies with very high liability limits, whereas in others the minimum is lower.
However, given that a single accident can result in very high costs, most experts recommend buying the highest limits you can afford. There are steps you can take to get lower car insurance rates, and you may even be able to save hundreds of dollars by talking to your local company.