Our society generally has a renewed interest in health, which is all well and good. But what about Brain health?
The brain is vitally important to your overall health condition. That said, it's very important that you maintain your brain's health as you age. 
The Brain Ages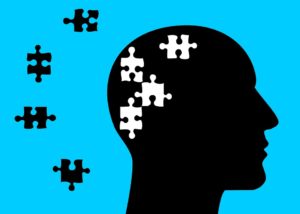 Growing older and learning from your mistakes is a distinct sign that your brain is improving. The brain will typically improve as we learn. In return, it helps you to live a better life. You will live longer and learn new skills that help you to develop a better way of living.
Your brain is always learning. It has also learned a lot from your younger days. All of those skills you acquired helped the brain to remain healthy. As the cliché indicates, practice makes perfect, and as you grow older the more practice you receive. You also hopefully learn how to manage stress because stress will ultimately damage your brain.
In addition, as you grow you become wiser. Your challenges and opportunities, along with making decisions, are all about improving the brain. It helps you to be positive about life and ready for new challenges.
Brain Growth
Your brain works by increasing knowledge and it builds the connecting elements in the bran that help you to function well. Further, you are never too old to learn something new.
As you grow older, keep your connections with your family and friends. The more you stay in contact with your family and friends, the more it contributes to mental acuity. You can learn from them and it will help to maintain your mental sharpness each day that goes by.
Brain and Diet
Your diet is also very important to keep the brain healthy, as you grow older. This is especially where Brain Health comes into play. Eat as many colorful fruits and leafy vegetables as you can. Vegetables are known to help your brain to perform and become better. 
Fruits and vegetable are full of antioxidants, vitamins, and minerals along with being low in fat and calories. Antioxidants have proven benefits for us since they contain vitamins that are known to reduce dying or damaged cells. Eat those blueberries! The color is known to improve short-term memory.
The Brain and Supplements
Very few physicians disapprove of taking multivitamins and herb supplements. As you get older, your diet changes by eating less, so make sure that your dosage isn't going to react with your medications. Vitamins are good to take to replace what you don't get in your diet but first consult with your psychiatrist and doctor vto make sure you are taking what you need.
Stress Busters for Your Brain
Stress can take over your life, making it harmful to your body and Brain Health. There isn't any way a person can relieve all stress, but you can decide what can be eliminated and concentrate on what you can do to relieve the rest by bringing pleasure to yourself. It is very important that you do not allow stress to take over your life. Stress can also cause depression as you grow older.
The brain releases stress hormones to help you manage it, but if too many hormones are released it can damage the nerve cells. Depression can set in if the hormones are released too much and fast.
Relieve those stressful elements that cause you distress. Relieving stress isn't easy for anyone. You have to forget about the things you have no control over and fix the ones you do. Try taking a walk or some other kind of activity to relax. Place some fun into your life and make yourself happy again. This will greatly improve Brain Health in the long run.