There are many things to consider when hiring a wedding photographer. With so many other details to plan leading up to your wedding, it can be difficult to determine what is actually important. This leads to compromising on a crucial part of your wedding day. Today, we are sharing the top tips for hiring a wedding photographer.
Research Wedding Photographers in Your Area
Doing your research before hiring your wedding photographer is a crucial part of the process. First, determine what style of wedding photography you prefer. Do you like posed photos or a more journalistic approach? Would you prefer a wedding photographer that is more traditional or super artsy? This first step in the research process will enable you to narrow down your search to photographers you are genuinely interested in working with.
Social Media
Sites like Pinterest, Instagram, and even Facebook are excellent places to view a wedding photographer's most recent work. These social media sites are visually based which will aid you in determining if a certain photographer has a style that you appreciate.
Online Reviews
Reading reviews is the next step in the research process. Popular search engines like Google provide easy access to real reviews from clients. These reviews will give you insight into what you can expect if you choose to work with that particular wedding photographer.
Hire Your Wedding Photographer First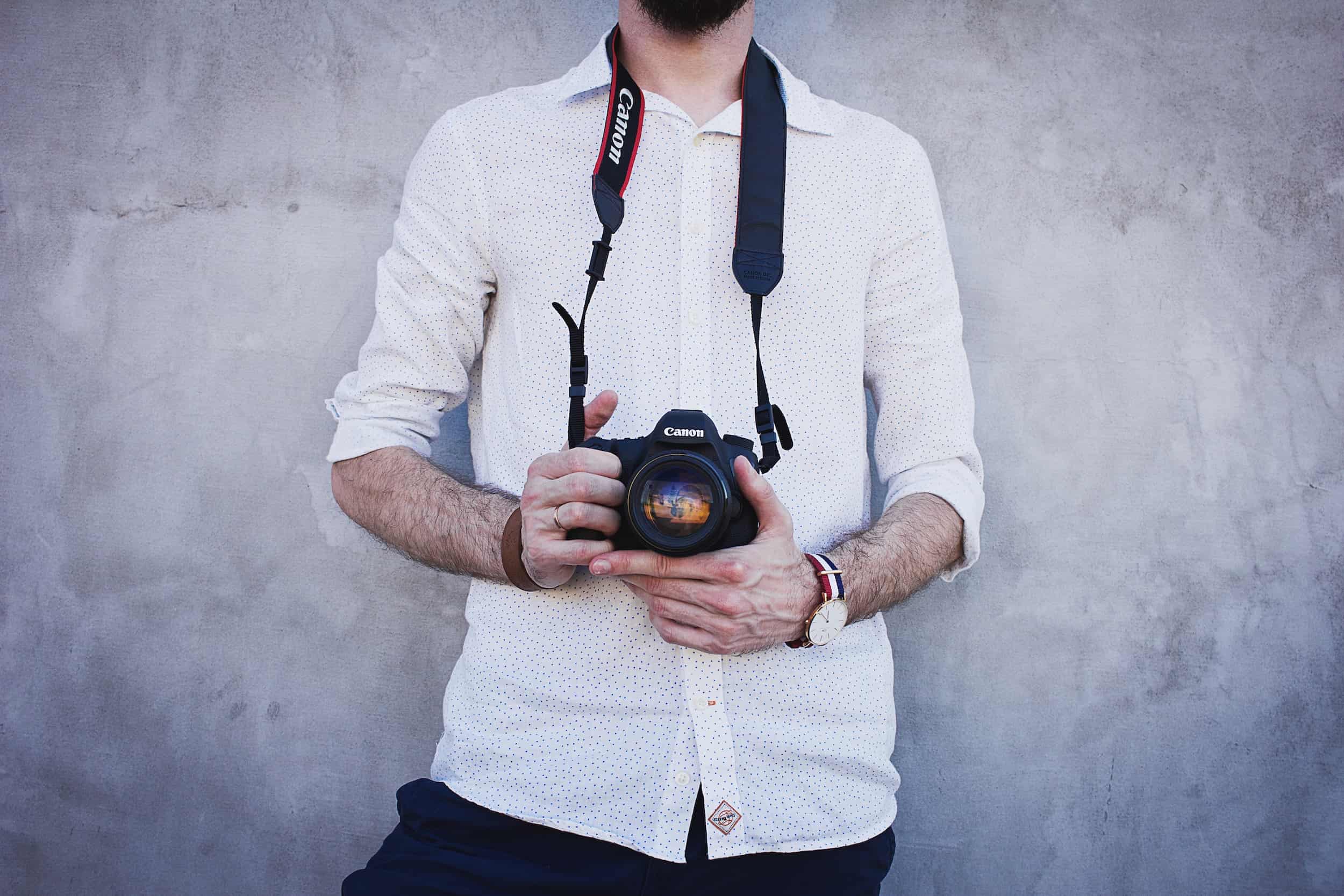 Many professional wedding photographers schedule their weddings a year or two in advance. Because of this, it is important to hire your wedding photographer during the initial stages of the planning process. Many experts and photographers agree that it is often wise to schedule both your venue and your wedding photographer simultaneously. This will prevent any potential issues arising based on unavailability with either party. 
If you are nervous about booking a venue without your dream photographer, ask if you can place a hold on your wedding date while you confirm that the photographer has availability.
Don't Compromise on Wedding Photos
Many couples are tempted to compromise when it comes to wedding photos. Your wedding photography will likely be one of the biggest investments you make on your wedding day. Because of this, it is important to hire a wedding photographer that you are confident in. 
Two common reasons for compromising on wedding photography are availability and the cost of the investment. Both of these problems have an easy solution if you are willing to think outside of the box. If your dream wedding photographer is just outside your budget or has a schedule that is completely full, ask them about alternative dates. Many wedding photographers will offer a discount on weddings that are scheduled during the off-season or even during the week. Planning a wedding at one of these alternative times lends itself to a unique wedding experience that you are not likely to forget! 
Ask Plenty of Questions
The most important tip for hiring a wedding photographer is to ask plenty of questions. It is better to have all of the information you need before making the final decision on who will capture the memories of your wedding day. Asking thorough questions, as well as following the other tips shared in this post, will ensure that you hire the wedding photographer of your dreams!
Click here to return to the home page.